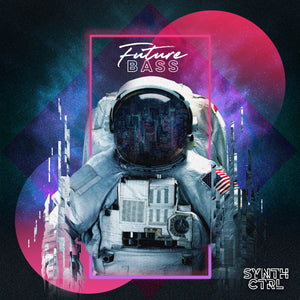 Born sometime in 2006, Future Bass is a genre that combines the elements of trap, chill out and a hint of dubstep, in recent years it has found its place in different music scenes as varied as K Pop, songs by Chainsmoker, Mura Masa, and recently something called Kawaii future bass that is rooted in anime and video game culture and a strong Japanese pop culture influence.
Recognizable for its powerful and steady basslines, detuned synths, and sawtooth LFO driven chords, it has become a rhythm-shifting trend that offers a lot of creative possibilities.
This pack is delivering to you not only more than 100 Serum Presets but also more than 65 midi chord progressions, opening an entire world of possibilities for you to create.
What's included?
- 65 Midi Chord Progressions
- More than 100 Serum Presets
15 Bass Presets

41 Chord Presets

16 Key Presets

12 Lead Presets

17 Pad Presets
- Bonus 20 Cthulhu Presets