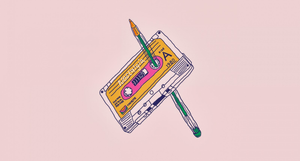 How to Lo-fi
Lo-fi is everywhere to be found these days, this genre its breaking barriers by blending Jazz and Hip Hop and is often heard as a way to relax and chill, so let's create the chilliest Lo-fi jam to study to.


Just a reminder that all the presets from this tutorial came from our Lo Fi Serum Pack and it has a discount of 15% off with the code: SC15.
The tempo of the loop is at 120BPM, but Lo-fi is normally around 80 to 90 BPM, we want to make a track with ambient noise(in this one we used a recording of a forest and some chimes)  vinyl distortion and sometimes vintage vocals from old movies, these elements are characteristic to the genre and are often used by artists trying to recreate it.
The chord progressions of Lo-fi always comes from jazz, using dominant chords is a must in this genre, as for the sound of the keys as always we used serum, choose two sinewaves and detune them with and LFO then we downsample them with distortion and took out some high and low end with an EQ, if you want you could add some vinyl distortion from Ableton, but if you struggle with music theory and chord progressions we have a free pack full of Lo-Fi midi chord progressions.
If the keys have their soul from Jazz then the drums have theirs from Hip Hop, this is the element that blends those two worlds together and the most important part of the drums has to be the hi-hats, they need to be groovy and offbeat, they need to feel human and not program at all, and to do that you have to take them off the grid and give them some swing, also if you know a little about rhythmic theory don't be afraid of using triplet and quintuplet patterns.
Something that you need to remember is that Lo-
fi stands from low fidelity, meaning that all your sounds but especially your drums must sound crunchy and dusty, this means without to much high end.
In our opinion, you have two options when making a bassline for Lo-fi or you go full 808 or you go with a sub-bass with glissando, and that's exactly what we did, we use a preset from our Lo-fi template and create the perfect bassline to our harmony, we used the root note from our chord progression and we add some rhythmic variations to give it some movement, also we add some distortion and saturation to give some extra harmonics to the sinewave.